Joined

Feb 1, 2013
Messages

20
Reaction score

2
Points

0
Location
I wanted to put up a post about my newest upgrade on my 24 offshore Grady. she is my baby and I keep doing little upgrades and such. I do some chartering with the boat here on the west coast of Canada, I was not happy with the original wiring panel as I had pulled off the panel and the back of all the switches had lots of corrosion , the connections were looking like they all should be sanded down and new ends put on.
I was concerned that with a couple of the fuses that would blow on a reg basis as I was told by the previous owner. I was worried about electrical issues, fire and being stranded on the open ocean with either family or clients. the main panel looked "OK" from the front but clearly very dated and needing and upgrade .
I had seen a couple of threads on Great Grady with electrical upgrades and I tracked down the guys at
http://www.newwiremarine.com
we talked over probably 10 emails to make sure what I wanted and I took him up on the option for custom lettering and wished I had done the back lighting in the logo , but that can be next
I do not work for them or anything , dont want to have people think Im just blowing sunshine up their.... but I was very impressed with what they sent me. the wiring was Very impressive, very top shelf work and I was happy that nothing was cheaped out on every wire was labeled at the end, and I now have pop out breakers that make me very happy. since I put the new panel in and got rid of the old panel I have not had any electrical issues and many compliments from other charter guys. They did ship it to Canada with no issues, super well packaged and more bubble wrap than I was expecting.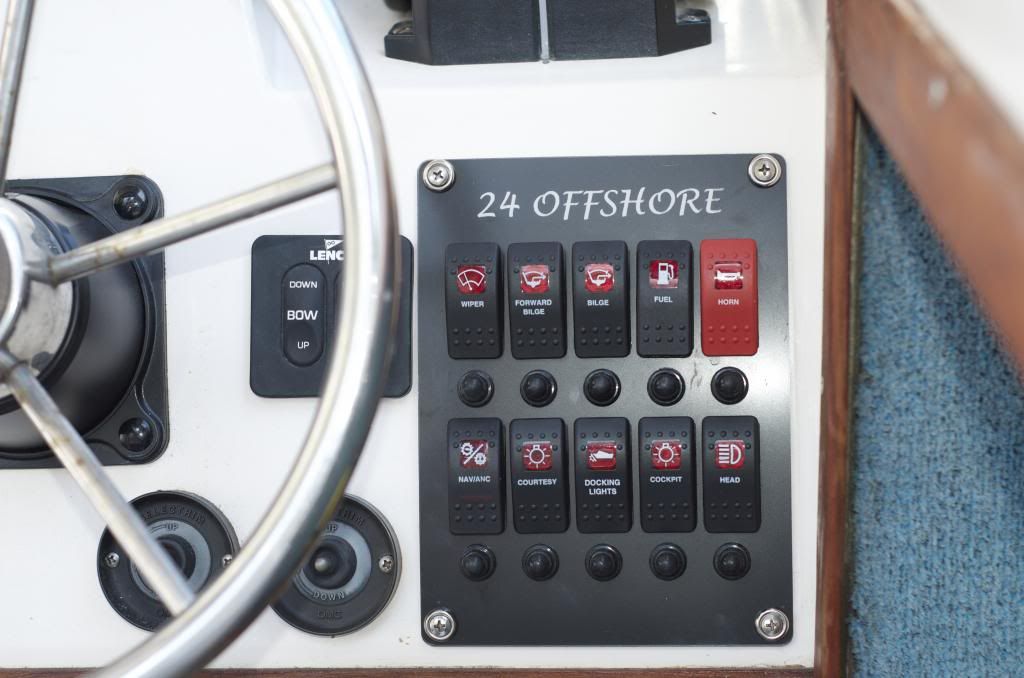 so let me know what you think, does it look good? does it not look good?
If your looking to upgrade any of the panels on your boat, give them a call or email. I know I feel alot better having the old panel with such alot of faults in it off my boat.
Noel